Announcing the 2018 Banking Partnership Award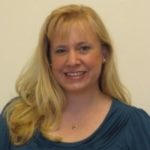 Announcing the 2018 Banking Partnership Award – Sherri Eckles, Senior Vice President, SONYMA
The Banking Partnership Award is presented to a Banker that has supported the work of HomeSmartNY to further the mission of housing counseling. Sherri has been a consistent champion of HomeSmartNY and the NY housing counseling community. She has provided us with guidance, support and dedication through her work at SONYMA and as a member of our Advisory Board. Congratulations Sherri!
2018 HomeSmartNY Conference & Awards Dinner!
Join us in honoring Sherri!
September 12-13 2018
DoubleTree Hotel, Binghamton, NY
Awards Ceremony, Reception & Dinner on 9/12 6:00 – 9:00 pm
Conference on 9/13 9:00 am – 3:00 pm
Sponsorship Opportunities are still available. Click here for more information!