Announcing the 2018 Community Partnership Award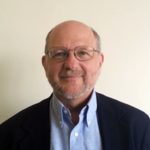 Announcing the 2018 Community Partnership Award – Bruce Dorpalen, Executive Director of NHRC
The Community Partnership Award is presented to a nonprofit leader that has partnered with HomeSmartNY to further the mission of housing counseling. Bruce exemplifies this through his leadership as Executive Director at National Housing Resource Center. Bruce has been a tremendous friend and advocate to HomeSmartNY and NY housing counseling. Congratulations Bruce!
2018 HomeSmartNY Conference & Awards Dinner!
Join us in honoring Bruce!
September 12-13 2018
DoubleTree Hotel, Binghamton, NY
Awards Ceremony, Reception & Dinner on 9/12 6:00 – 9:00 pm
Conference on 9/13 9:00 am – 3:00 pm
Sponsorship Opportunities are still available. Click here for more information!