HomeSmartNY Announces New Executive Director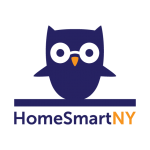 HomeSmartNY is pleased to announce that Jennifer Murphy has been named executive director. With over 20 years of non-profit and community development banking experience, Jennifer will provide HomeSmartNY with guidance to achieve new levels of success.
Jennifer has significant experience providing training, capacity building, and technical support to housing counseling agencies. Jennifer's prior experience includes Director of Lender/Servicer Relations at the Center for New York City Neighborhoods; developing and managing loss mitigation for NJ Community Capital's ReStart Home Preservation Program; Community Development Specialist at Bank of New York; Executive Director of All AHEAD, Inc.; and Counseling Director for NJ Citizen Action. Jennifer also serves on the advisory board of the National Housing Resource Center.
Jennifer states, "I am excited to have the opportunity to work with the HomeSmartNY network. I looks forward to working together with our members to move the organization and our coalition to the next phase."
HomeSmartNY is is New York State's largest network of professional, unbiased, nonprofit homeownership advisors. Our network of over 70 nonprofit organizations delivers trustworthy, up-to-the minute classes and one-on-one coaching that puts homebuyers fully in charge of the complex process of becoming a successful first-time homebuyer. Visit us at homesmartny.org.