May HomeSmartNY Chapter Meetings and Trainings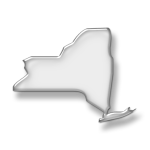 Thursday, May 5
HomeSmartNY Long Island Chapter Meeting
Time: 10:00 AM
Location: Long Island Housing Partnership, 180 Oser Ave, Suite 800 Hauppauge, NY 11788
Tuesday, May 17
HomeSmartNY Mid-Hudson Chapter Meeting
Time: 10:00 AM – 2:30 PM
Location: Poughkeepsie Grand Hotel, 40 Civic Center Plaza
Poughkeepsie, NY 12601
Agenda
Pre-Purchase 
10:00 First Home Club 101
The First Home Club offered by the Federal Home Loan Bank is a valuable resource for first time homebuyers and there have been a number of changes over the past two years.  Lynne White from Ulster Savings Bank will present "what you need to know" and common issues and mistakes that can hold up or cause ineligibility.
11:00 First Time Homebuyer Education Round Table
Many of us offer first time homebuyer counseling and education and we all charge different amounts and have different structure.  Lauren and Frank, your HomeSmartNY Chapter Chairs, will lead the discussion on best practices including online options and explore the value of education and how much we charge.
12:00 Networking lunch and HomeSmartNY update
Post Purchase – Foreclosure 
1:00- Foreclosure HOPP update 
Ellie Pepper from Empire Justice will provide up to date information current issue including the future of the MHA program.
RSVP to megonzalez@rupco.org
Thursday, May 26, 2016
HomeSmartNY NYC Chapter Meeting
Time: 2:00 – 4:00 pm
Location:Enterprise Community Partners office (1 Whitehall St, 11th Floor, New York, 10004).
Topics will include:  Life After HAMP advocacy with Bruce Dorpalen to prepare for when MHA ends and other updates relevant to housing counseling.
RSVP to acacia.edmondson@cnycn.org.