Share Your Impact: 2015 Annual Statewide Housing Counseling Survey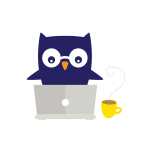 How many first-time homebuyers in New York State each year take homebuyer education? How many households receive foreclosure prevention counseling? How many participate in post-purchase education workshops?
To answer these questions and discover the collective impact of our member housing counseling agencies, HomeSmartNY is surveying its members' housing counseling activity for 2015.
HomeSmartNY member agencies can fill out the survey at surveymonkey.com. Counseling activity data must be received by Monday, February 1, 2016 to be counted.